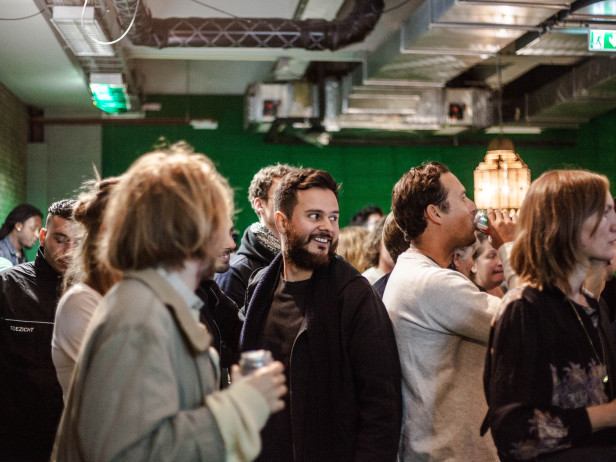 WOW in 2017
WOW is very excited about 2017. A period of transition, January will see the arrival of a large number of new Artists in Residence (AIR), replacing an equal number of very talented people who leave WOW and embark on new adventures.
As ever, the building will be filled to the brim with no less than fifty artists from all walks of life and disciplines, hailing from Amsterdam art academies like the Conservatorium, Sandberg Instituut, Rijksakademie, Gerrit Rietveld Academy and AMFI. They live and work at WOW for up to two years, slaving away at their own projects and seizing the opportunity to collaborate with likeminded individuals. Together they present their work during music nights, exhibitions, in workshops and during events such as WOW Open AIR.
WOW's programme this year will be better than ever, with up to six (group) exhibitions in our Green and Vertical Galleries, fashion events, recurring music nights and screenings of documentary films. WOW will host theatre shows and once again take part in many larger-scale events, such as 24H West and the Freedom Dinner on 5 May.
In 2017, the connection between WOW and its immediate surroundings becomes ever more important. Programmes are lined up in which AIRs take their talents to nearby schools, for instance during SoundLAB (music classes in cooperation with Muziekgebouw aan 't IJ) or streetdance workshops.
All of the above is engineered by the AIRs, for whom WOW is a platform from which they can take the next leap in their career. Specifically to professionalise and to foster debate and discussion, WOW plans several WOW Exchange events throughout the year, where keynote speakers shed light on relevant issues such as copyright, funding and the business side of being an artist.
Be our guest as many times as you like in 2017, subscribe to our newsletter if you haven't already and keep up to date on Facebook, Twitter and Instagram. And don't forget to join us on 15 January, when we say goodbye to ONZIJN and celebrate the New Year with an afternoon of performance.
Together with all of you, let's make this the most exciting year yet!