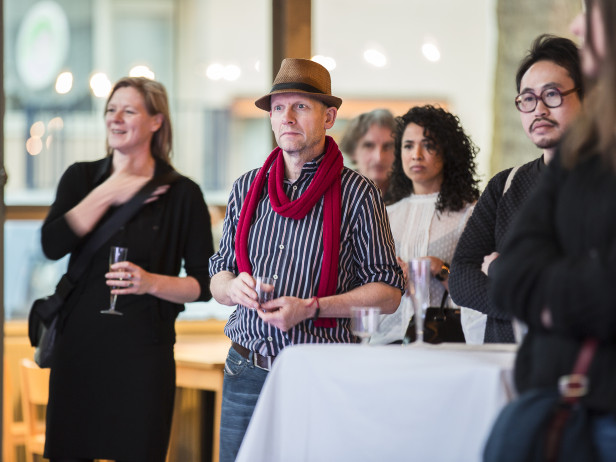 Photos Closing Ceremony + New Year's Drinks
View all pictures here on Facebook.
On 15 January, WOW said goodbye to ONZIJN – Curated by Jurgen Bey, celebrating the eleven projects and toasting to the new year with our friends and partners. Felix Rottenberg spoke about the neighbourhood that he portrayed in a 2002 documentary series. Klaske Oenema performed with PJ Roggeband and Martine Rademakers; Yuri Veerman hosted his performative Symbolic Gestures quiz. Photos by Mélanie Lemahieu.