TALK WITH POLINA MIROVSKAYA
The conversation between Polina Mirovskaya and Roman Ermolaev took place on the 26th of April and 24th of September 2022.
Things have changed a lot since then and changing every day, if not an hour. Despite that, we think that the idea behind this text and the ideas running through it keeps its relevance and can be counted as a document which deserves to be published.
Polina and Roman are living in WOW Amsterdam/Lieven – their conversation translating their personal thoughts on unfolding situation.
—————————————————————————————————–
Polina Mirovskaya is a dance artist, photographer and burgeoning film and movement director, currently based in Amsterdam, Netherlands.
Born in Russia, she began her career studying Folk Dance and Dance Pedagogy at the Moscow College of the Arts and completed her education in Contemporary Dance at Codarts Rotterdam. As a part of Codarts Dance Company during Holland Dance Festival she performed works by world-renowned choreographers such as; Nacho Duato, Emio Greco, Wayne McGregor and Andonis Foniadakis. She was also part of a new creation by Lucinda Childs as part of the creative initiative Big Idea #01 in Rotterdam and toured with Codarts, to Saint Petersburg, Russia where she performed the lead role in a work by choreographer, Lorand Zachar. In the season 2020-2021, Polina joined LeineRoebana Dance Company and performed in the productions The Greenhouse Dances and Lost Intimacy, which toured throughout the Netherlands.  As a core collaborator and a performer she was part of the 2021 Prix de Rome award winning work by Alexis Blake, rock to jolt [ ] stagger to ash. At the same time Polina closely worked with a choreographer and movement director Emma Evelien and joined an emerging choreographer Sara Europaeus in a creation process of Sundowning which was performed in various theaters in the Netherlands, was part of Vondelpark Openluchttheater summer program and will be performed again in Amsterdam in October 2022.
After a duet creation of Is it good enough?together with Rutkay Ozpinar for Nederlands Fotomuseum, Polina was invited to be part of Rutkay's new creation Work Line at Korzo Theater in the Haag.
Polina directorial debut UTRO was selected by many film festivals including Amsterdam's Cinedans and in March 2022, UTRO took the Special Jury Mention at Bodyscope Film Festival. Polina continues to immerse herself in her own dance, film and photographic works as well as interdisciplinary collaborations with other artists.
"As a professional dancer, I often felt quite displaced. It is part of the nature of this profession. You constantly find yourself among people who are moving to places where they would otherwise never live if not to pursue their dreams. They spend a season or two in this place dancing for a dance company and then they move on to another city, or country, or continent and again find themselves among other individuals who do the same thing. But still, everyone comes from somewhere, whether it is Japan, Australia, Italy or France, every person  has a sense of belonging to a place, to home. What I feel right now is that the country I left five years ago is dead and there is no way to bring it back to life. Things will never be the same and if I ever will come back to visit Russia it will be another, unknown to me place. This is the painful realization I face, but it is nowhere near to the tragedy of this brutal war continuing in Ukraine."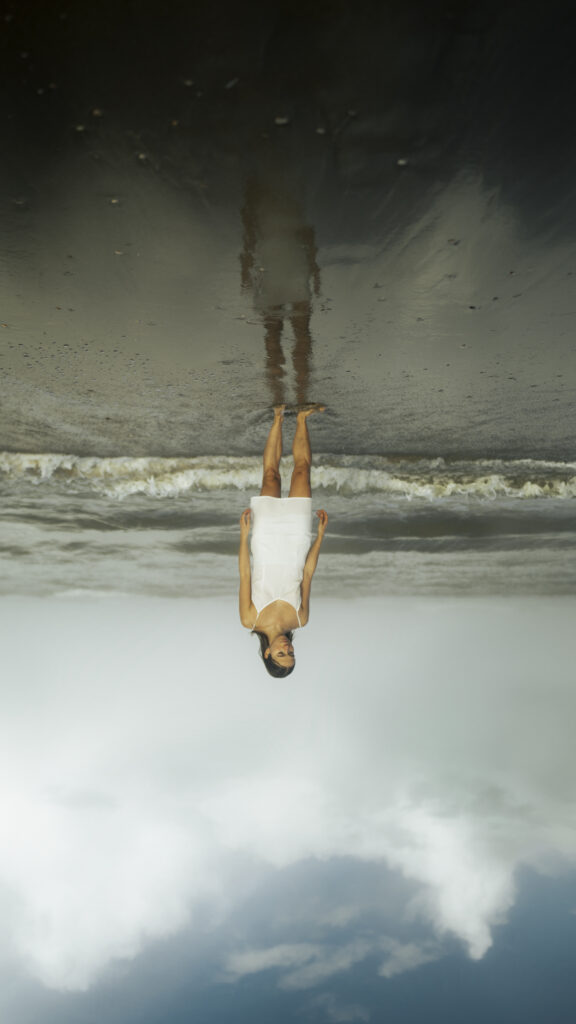 PART I: TWO MONTHS OF WAR IN UKRAINE 
R:It is now day 62. 62 or 61?
P: 61.
R: That's the problem, because I don't even remember what day it really is. Plus or minus. You understand that we're beginning to get used to it little by little? We start to adapt to it.
P: We adapt, just not to go insane. Personally, adapting in these circumstances meant finding and focusing on things I could control, and approaching the situation in a way that I could help.First I had to take care of myself and to get off of the emotional rollercoaster I was taken on by all the news coming from Ukraine, and in addition by the amount of  information which was rarely verified ,threatening my status and right to remain living here, in the Netherlands.
P:Both Russia and Ukraine are significant places in my childhood memories. My father grew up in Poltava, Ukraine, where he studied in Poltava's Antiaircraft Missile Command School, and later married my mother. Ukraine was the place where my brother was born and a year later, in 1985, my father was sent to war in Afghanistan, where he served as a senior lieutenant until 1987. After this, my family was granted an apartment in Russian SFSR, in Naro-Fominsk, where, eventually, I would be born.
My family and I used to go to Ukraine every summer to visit my grandparents, my aunt and cousins.
'Oh, they can speak Russian here too!', I noticed when we used to visit but never as a kid did I ever ask myself why. Our cultures simply seemed quite close to one another, and our people too. Both of the countries were home to my family, and were part of my upbringing.
At times, when I would go to the bakery to buy some pampushki (Ukrainian garlic bread rolls; I remember they were in a shape of a flower, and with my grandma's borscht they were heavenly tasty) my father would ask for them in Ukrainian and he would give me some hryvnias to pay for it. Those little things were the most obvious indicators of differences between the countries for me as a child. I remember the idea of Russian-Ukrainian brotherhood and shared history was present and praised in Russia. Now I see the Russo-centric narratives behind it.
After the annexation of Crimea and the Russian invasion of Donbas in 2014, Russian men from 16-60 years old were not allowed to enter Ukraine anymore, except with a special invitation from close relatives (parents). Since, by 2014, both of my grandparents were no longer alive, we stopped going to Ukraine.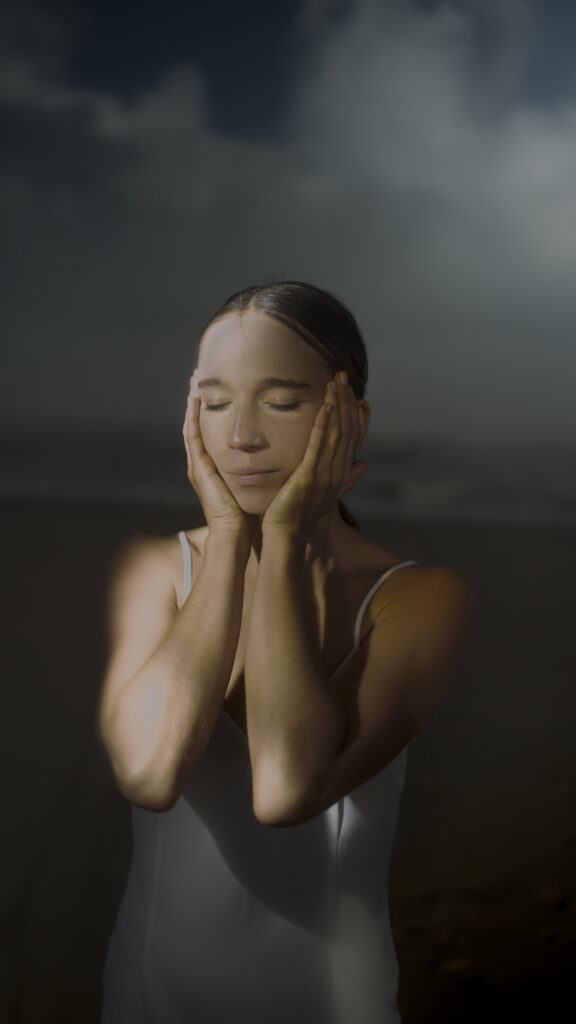 P:I remember the days when I was working at Amsterdam Central Station, translating for Ukrainian people who had to flee their homes. I had so many moments when I would just break out in tears. I was feeling a lot of guilt for those civilians having to go through this hardship. Some of them not only lost their homes, they lost their loved ones. I told my mother about it and she said: "There are already enough people crying, so get it together". And I agree. If you want to help, you have to help yourself first, so that you are able to help others.
P:In some rare cases, there were also people who would judge me based on my nationality, automatically putting me in the category  of a "War-Supporting Russian". I realized I didn't need to surround myself with the people who would blindly believe that a person is a war supporter just because they were born in the country of the aggressor. Either way, it was very hard to not get emotional about every aspect of the situation, as half of my family was there, in Ukraine, hiding in the basements from the Russian missile attacks, sponsored by the tax money of Russian civilians.
R:I can't even bring myself to follow the news for the last two days. Maybe I will, but it's a lot harder to make it all happen. At the same time I realize, OK, I might not follow it or I'm just tired. But people in Ukraine do not have this luxury. They live in it. I do believe that Ukraine will win in the end. Right now it is fighting for its own identity, for being freed of Russian colonial dictatorship. Unfortunately Russia doesn't want to be liberated of itself.
P: About a year ago, when I last visited Moscow, there was a general rehearsal for Victory Day; a day which consists of a sort of military parade which showcases Russia's military forces. As I was walking along the central areas of Moscow, I saw a line of tanks, stretching through the blocked streets of the city. I could not see the end of it and the air was filled with the shuddering noise. It felt like an echo from the past, seeming so unnecessary, but at the same time watching those killer machines from up-close was terrifying. I talked with my grandmother afterwards, telling her that I didn't see the need for a victory parade nowadays, to demonstrate the power of the country by making a spectacle of weapons which, in their essence, represent and partake in the eradication of all living things. "It's a defense", she told me before once again retelling the story of how she lost her entire family in WWII, "It's partly because of these tanks you are here now and have a future.Russia has a future. All post-Soviet countries have a future." And a year later, that's how it turned out.
P:How could we have expected that a country whose culture, society and  politics were filled with the idea of being the world's saviour from the grasps of Nazi Germany would be the same ones to start yet another inhumane war. How did it happen and where did we go wrong? Russia lost this war before it even started, and because it ever started.
P:The aggression of the Russian government is also directed inwards. "Rats flee a sinking ship" is the phrase that many of my friends who left Russia after the 24th of February saw online . Those friends of mine left to find freedom and safety and to experience the right to be vocal about and actively resistant against the war. Those people, along with many others who are fleeing Russia, are not the ones who are proud of their violent, invasive dictator and they also faced the threat of becoming victims of the regime. They are the people who have been protesting against war since the beginning, until our government made it impossible, by adopting new censorship laws, enforcing police brutality, shutting down sources of independent media, and threatening the lives of honest journalists, activists and protestors.
P:I don't know IF i can go back there right now. Will I ever come home again?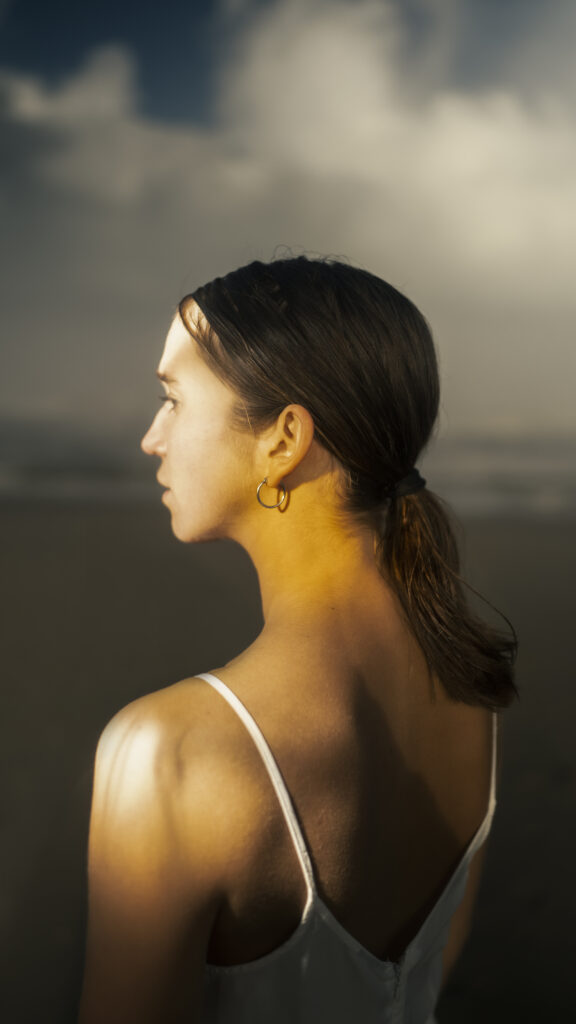 PART II: MOBILIZATION IN RUSSIA
R – Yesterday, on September 21st, as Putin announced a partial mobilization in Russia .You wrote that this reminds you of what happened on February 24th. The same confusion and panic and fear mixed with terror..
P – Yes, but now I just want to believe that his mobilization is the last convulsion of a dying man; Russia.
R:A feeling of sick joyfulness has emerged. And I must confess that it is not the most pleasant feeling, nor is it the most dignified one. I do not understand the logic of Europe, because people drafted for slaughter will be forced to kill Ukrainians as well. The Estonian proposal to return the emigrants back to Russia to fight against the regime is immoral in my opinion. It can be the same if someone would tell to a german immigrant who left his country after 1933 to go back to Germany and fight a Nazi party. There is a perception that all Russians were hardened fascists and now they are going to get it. But that's not true?
P: It seems that after the mobilization was announced a new wave of protesters took to the streets, even despite the increase of police violence. They are a symbol of bravery for me. But there's another half of the population that are completely zombified. This division in the society is simply the reality of Russia right now.
More and more people are fleeing the country, among those people this time are also the ones who had the letter  "Z" on their cars and who are still thinking that Russia and its army is "denazifying" Ukraine.
P:I had a conversation with an acquaintance of mine from St. Petersburg, we spoke about propaganda in modern Russia. She shared her memory from her school years during the second Chechen war when everyone was instilled with the image of Chechen people all being terrorists. And people became afraid of every Chechen. It was a well thought propaganda of the Russian government and it worked. Her story just proves that Putin's propaganda is not something new but has been going on for decades. In our country if something is working, it's propaganda.
P: It's hard to find yourself in the schizophrenic reality of now. When you are an internal enemy in your own country, and belong to the cast of external enemies as European politicians pronounce it.
PART III: MOBILIZATION IN RUSSIA. Day 3
P- i won't be able to make the corrections today
P- i can do it Wednesday night.
R- OK
P-i spoke to my mother today
P- there is pizdets*
R-what's in there?
P-my parents have a flat next to the military unit.she says young soldiers are being picked up by buses.there are queues of buses.
P- and shots can be heard coming from the firing range.
P- it's a fucking 'prepare a soldier' in 24 hours.
P-mum's crying
R- yeah, I heard.
R-people get caught and the next day they are already in Ukraine.
pizdets* – this is a disaster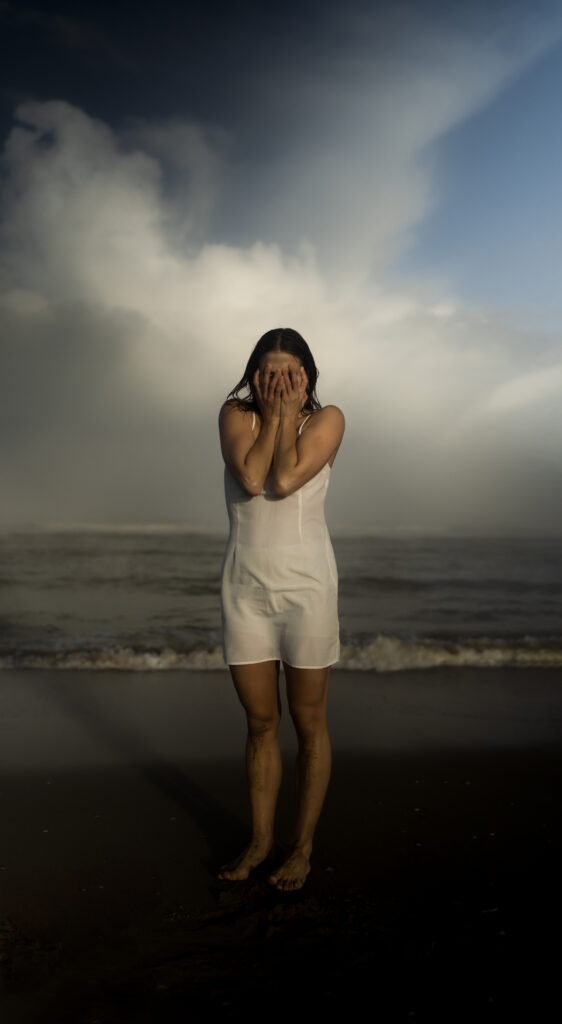 Photos by Roman Ermolaev
by WOW