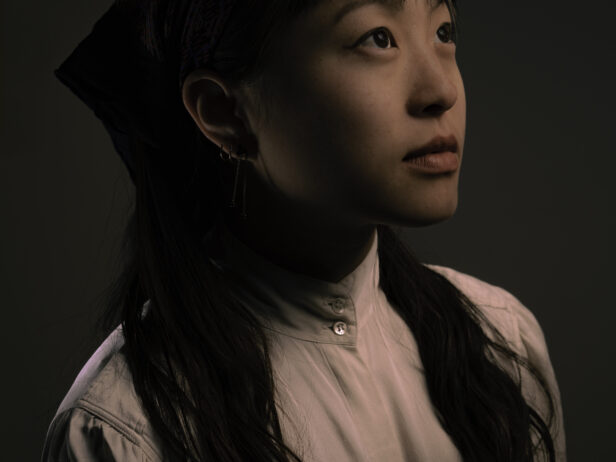 Judy Young
Judy Young has brought her diverse artistic background to Amsterdam, where she has crafted a unique hybridized art form inspired by her experience in theatre, circus and poetry. Through her creative disciplines at Young Hoops she produces performances, curates events, and leads movement and sound workshops.
Judy's passions are expressed through her shows and events, where she combines her artistry with a message of self-love and cultural awareness as an Asian performance artist living in Western society. In her show Young Hoops Cabaret and self-published books Sour Silk (2022) and Clown Rituals (2023) she provides a platform to express her message and inspire her audience.
Judy's work has been recognized both locally and internationally, as she has completed artist residencies in Poland, Portugal, and Rotterdam. Her dedication to her craft is evident through her decade-long practice in yoga and meditation, where she cultivates dancing with the spine.
Judy is an artist with a Bachelors degree in Performance Studies from Curtin University, Australia and Kingston University, London. She is currently an artist in residence at WOW Amsterdam from 2019 to 2024. Her work serves as a reminder of the beauty that comes from embracing diversity and promoting mixed art forms.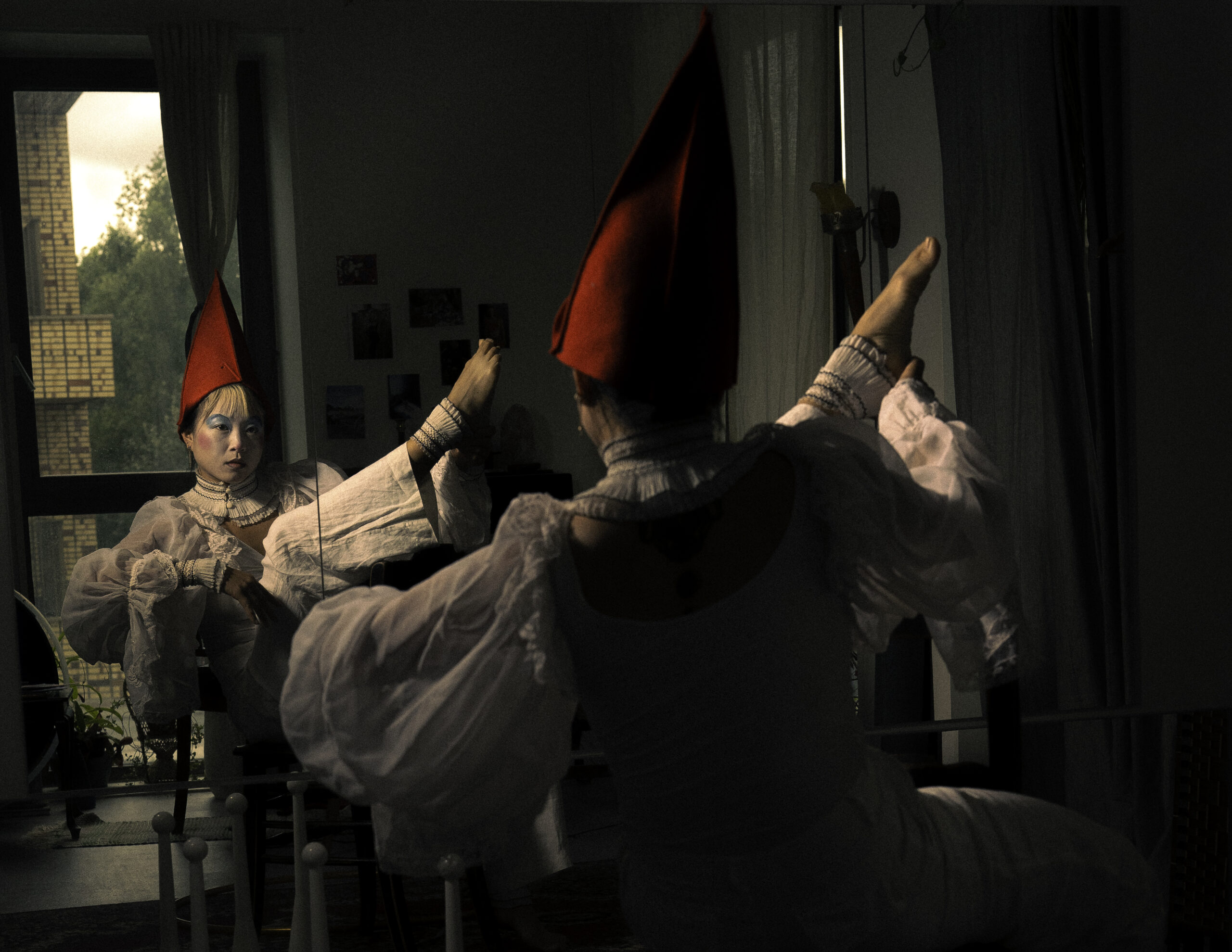 -CAN YOU TELL US ABOUT YOUR PRACTICE – WHAT ARE YOU WORKING ON AT THE MOMENT?
If I had to narrow it down, my practice comprises of performance art, writing poetry, curating shows and being a yoga practitioner. At the moment I am using
my time wisely by combining the latter. 'Clown Rituals' is an ongoing research of mine that explores the concept of the clown as a facade, defacing identity- specifically for persons of colour on stage and in performance. On top of finding a way to conform to western society, the newly published handbook also offers step-by-step instructions in yoga and meditation, such as 'Yoga for the Eyeballs'. It encourages meditation as a form of play, combining mindfulness practices with artistic expression, and of course some verses are written as Limericks. Other than that, I spend most of my time organising Young Hoops Cabaret- a monthly variety theatre and circus show. The next edition is coincidentally, a Clown Edition and there you will see me hosting as the white clown. No pun intended!
–HOW DID YOUR PRACTICE CHANGE SINCE YOUR ARRIVAL TO AMSTERDAM?
Matured. Lately, I've been noticing how naturally I've progressed into the curator role. Through the curation of my own shows, I've had many companies invite me to stylise their events too. Now, I am responsible for the overall theme and body of performances of the event which exceeds simply performing an act myself.
–WHAT IS A STAND OUT MEMORY FROM YOUR PERFORMING PRACTICE?
Definitely my Burlesque Fly act- the idea begun eight years ago so when it finally hit the stage, I was ecstatic! I was able to retrieve the original fly-eyed hat I made in Australia years ago which also made the performance strangely nostalgic.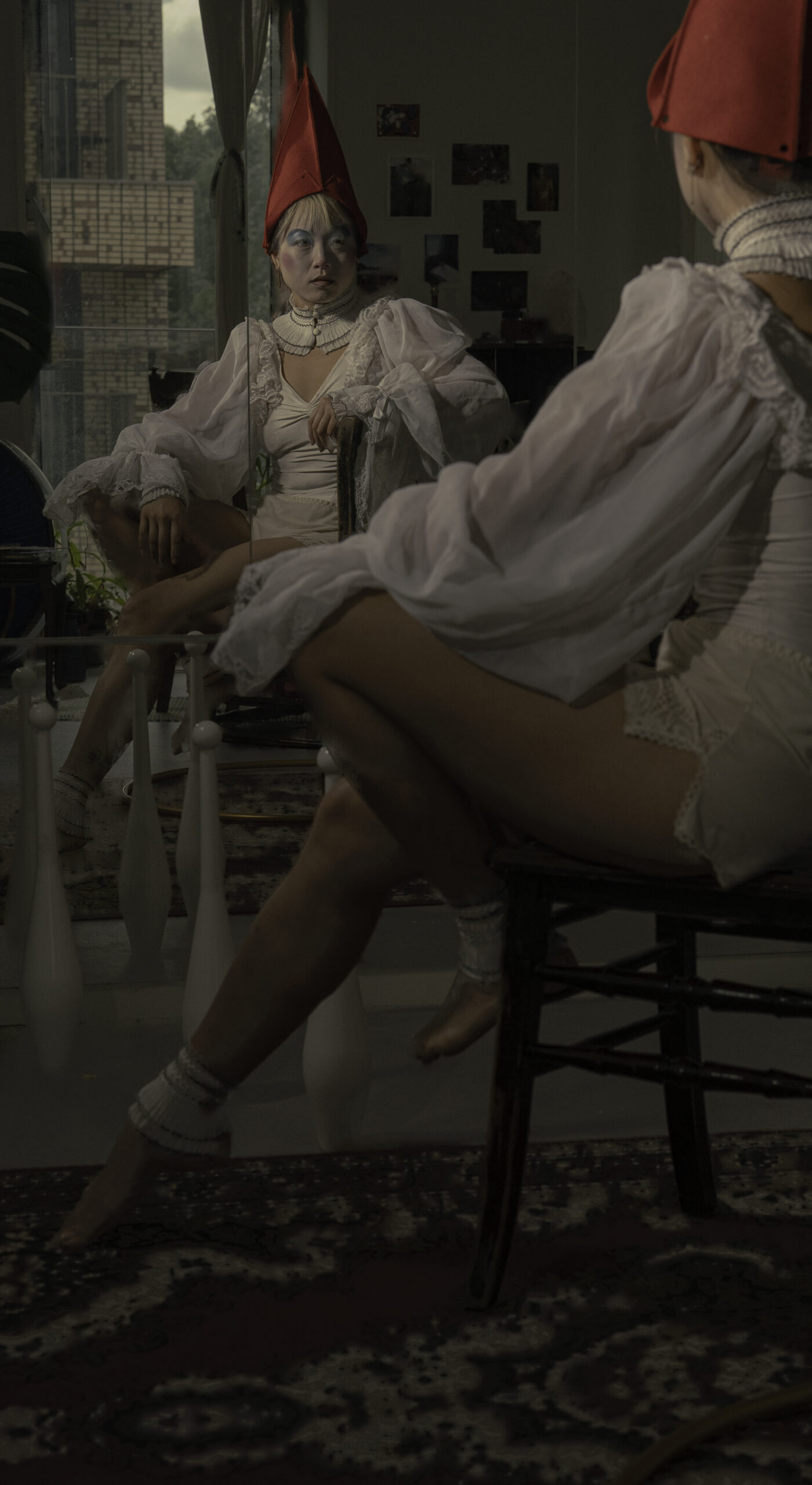 -ARE YOU BUSY IN EDUCATIONAL SEGMENT OF ART PRACTICE, IF YES, THAN WHEN AND HOW?
Yes, currently I teach weekly yoga classes at Lola Lieven. From time to time I give hula hoop workshops at Rasalila dance studio and 'Hoop Tease' workshops at Amsterdam School of Burlesque. I also teach kids circus tricks at OT301 and Circus Lab. Over the upcoming months, I'll be leading a 'sound bath' meditation at Felix Meritis, as a featured segment of their program called Felix Fridays.
-WHAT IS YOUR TAKE ON AMSTERDAM ART SCENE? DID WOW AMSTERDAM HELP YOU TO FACILITATE NEW CONNECTIONS?
Amsterdam is the place to be when you're hustling as an artist. I am still surprised how I managed to collaborate with so many various platforms as an Amsterdam baby – from circus to theatre, television to talk shows, poetry to meditation. Rightfully, due to my visa, I've been a self employed artist since my arrival, it was a struggle at first but it taught me how to juggle knives in the best way.
Living at WOW Lieven offered me ultimate support especially from my neighbours, everyone so unique to their own craftsmanship and always willing to share their
stories and advices. Could not have survived this time in my life without them.
-WHAT KIND OF ALTERNATIVE MODELS OF NETWORKING DID YOU OBSERVE IN THE ARTISTIC SETTINGS DURING PANDEMIC, DID YOU KEEP SOME OT
THEM?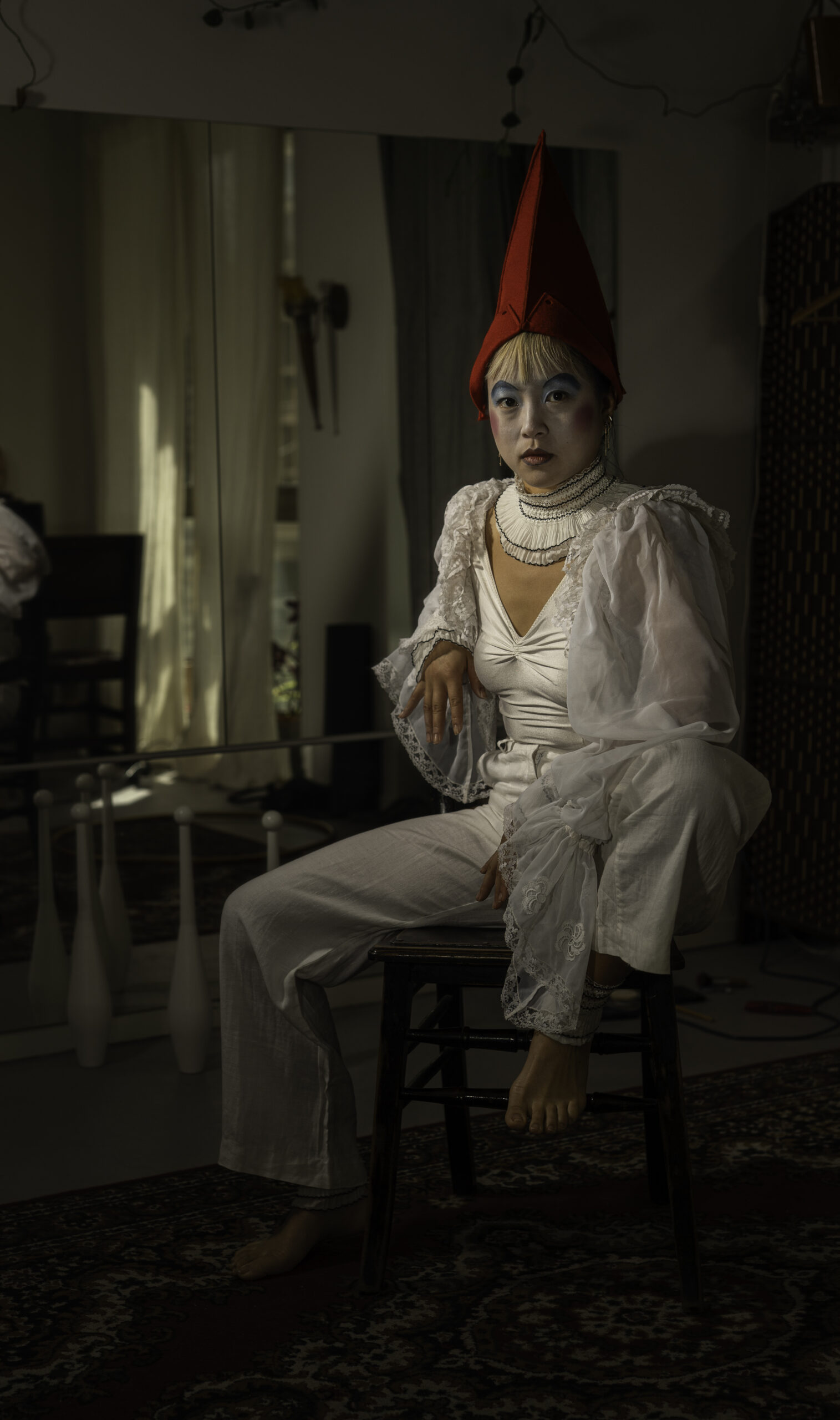 Fortunately, I had some months pre-corona to mingle before things were absolutely dead. I worked closely with Circus Lab teaching kids to hula hoop and so I continued to teach them online during the pandemic. I was invited to open the first online artist workshop a part of WOW (corona proof DIY kits) and somehow managed to do an internship with Amsterdam Fringe Festival in 2020. But honestly, I disliked the online activities, they weren't so effective for me personally, as I didn't feel a genuine connection however I was able to see the joy in others eyes.
-PLEASE NAME FIVE ESSENTIAL ASPECTS NECESSARY FOR YOU TO KEEP YOUR PRACTICE SUSTAINABLE?
A space to rehearse, a space cheap enough to rent, people with money, Mevius,Instagram.
-WHAT IS YOUR STRATEGY TO RECHARGE?
Da Costa Badhuis- nothing better than sweating, plunging into a cold bath and reading.
-IF YOU WOULD BE REINCARNATED AS SOME OTHER PLANT OR ANIMAL
WHAT WOULD IT BE?
An Australian Eucalyptus called the 'Silver Princess' especially in the winter.
Photos by Roman Ermolaev
by WOW