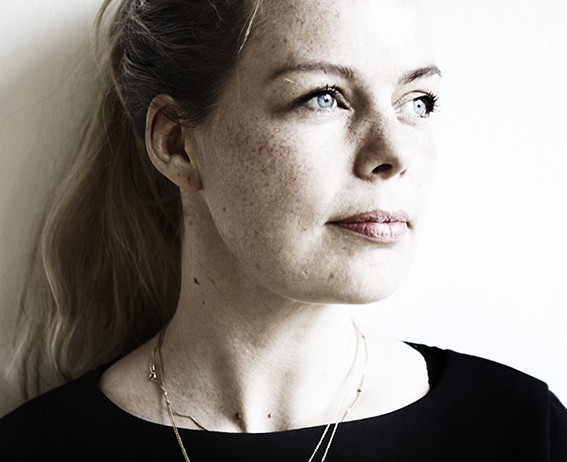 Jolijn Valk
Jolijn supervised 3 young architects with the realization of a meeting object for WOW.
by WOW Amsterdam
Why are you involved in WOW? What interested you?
I supervise three students of the Academy of Architecture in Amsterdam, together with Arjan van Ruyven (architect WOW) and Marlies Buurman (cultural programmer at WOW). Via Marlies I got involved in this project. I was asked to work with the students on a meeting object that should be placed at the frontcourt. An object that can function as a stage but can also be used by people from the neighborhood and the people of WOW. Quite an instructive task for students, because it's an open design task and should be designed and build in a very short time. Guiding such a process is super interesting.
I find the whole WOW complex typical of how old buildings can be transformed and find new live. It's about reuse in an intelligent and original way. Developing with different partners and parties in a fast pace. It is an example of the current building culture!
What is the most interesting part of the WOW Meeting Object?
Two things. One: the request to design and realize an object in a relatively short period of time. Defining the concept of a Meeting Object, and then work out a feasible structure.
Second, the design. Finding a dynamic model that can take different forms in the public space. It was a dynamic search. The final shape can organically move across the forecourt and transforms itself to serve different purposes: a bench, a playground, a stage to perform, a stand to sit on and transforms into a catwalk, or an arena around a playing field … So many different uses and many different forms..
What links are there with your own work and you as a person?
There are many links to find, it was therefore not always easy to stick to my role as a tutor and not take over the role of the designer. It is such a very nice challenge!
In my own design office meeting is often central in our work. At various levels, whether it's a bridge over the IJ, or a residential building for seniors with large balconies, well-designed corridors and halls that trigger to meet, or a gazebo with inviting materials. The element of play or the 'homo ludens' is always present in our designs.
Our agency is a collaboration between product designers and architects, and we often work with landscape architects. We work at different levels between the built environment and products.
WOW opens this summer. What are you most looking forward to?
The use of the building and the public space and the object. I can not wait for the various transformations of the object and its use … but over all, I'm curious about the vibe, the meetings between the neighborhood and guests, the artists in residence and the passer-by..