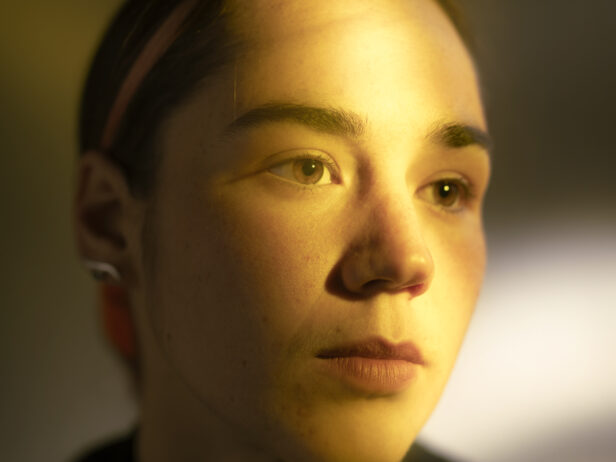 JEANNE VRASTOR
-CAN YOU TELL US ABOUT YOUR PRACTICE – WHAT ARE YOU WORKING ON AT THE MOMENT?
I am working on a large-scale installation that derivates from the work Carnal fluorescence in the cold chamber and on a set of sculptural objects, using wax coating. I pretty much always work on at least 2 pieces at once, but each in a various step of the process. I find it really helpful, it allows me to zoom in and out on my practice, surfing on one project or another. My decision-making process is primarily driven by this body and affective relation we have with objects, to create sensitive mapping surfaces. So object or sculpture which becomes through the knowledge that the body produces: sensations, affective responses, and memorization. A navigation into the reel produced outside the system of representation, but through a sensitive and body performativity of the shapes.
–HOW DID YOUR PRACTICE CHANGE IN RELATION TO THE PRECARIOUS CULTURAL CIRCUMSTANCES DURING PANDEMIC?
Well, to be fair, my situation was already really precarious. I was just arriving in the Netherlands and so trying to put everything in place: housing, registration, studio, school, jobs, network, … So I was ready for some tough moment, though it was exciting. Corona definitely turned the fun away. At the time I was working on some props for a film, unfortunately the shooting got canceled and so no more job, I had to become quite inventive! But at the end, I was lucky. A friend I just met let me use her studio for free as she went back to her home country for quite some months. Thanks to her, I could continue with my practice, which happened in a moment where I was starting to deepen certain technics, such as mold making and direct cutting. So with a pretty cleared out schedule due to the pandemic, I could take some time to be hands-on with it. Of course, it also made me question about how to bring more material based gestures into a digitalized world. What gesture could I develop to continue this dialogue. In this regard I finally invested myself into Blender. It is still in research, but I am working on a collective photographic edition made out of object and worlds exclusively generated through 3d programs. I kind of see 3D software programs, such as Blender, as a material, like clay or resin. And like any material, it has its own ways and doing.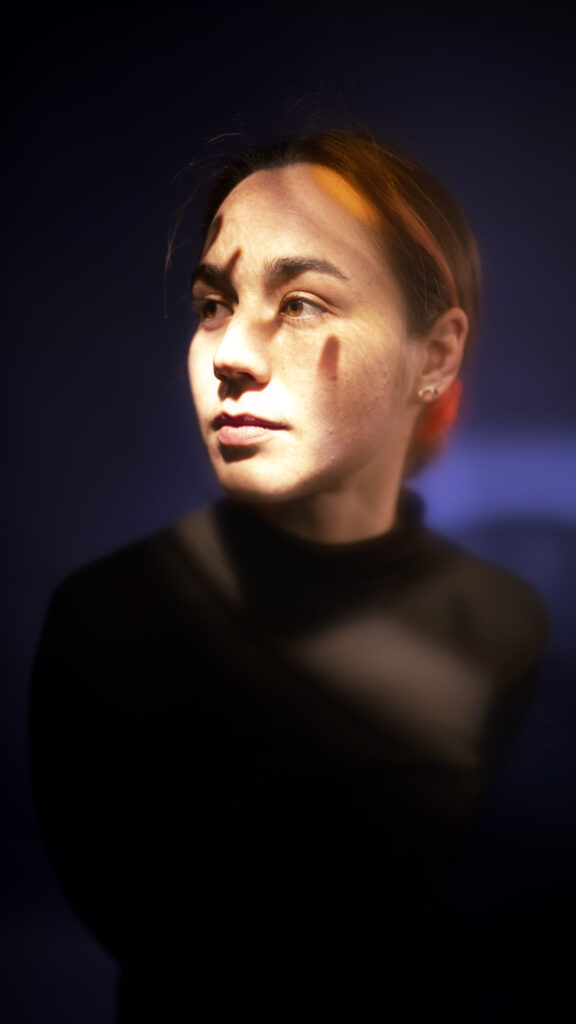 -WHAT IS YOUR TAKE ON AMSTERDAM ART SCENE? DID WOW AMSTERDAM HELP YOU TO FACILITATE NEW CONNECTIONS?
As I moved here 2 years and a half from now to do a Master program at the Sandberg Institute, I had something like 4 months of Amsterdam before covid. So my take on the Amsterdam art scene was just starting to grow roots, I for sure was super excited to discover the flow of the city. Nevertheless, thanks to the community of the Sandberg, I still managed to meet great people with who I work regularly with. For example, Zuza Banasińska, with who I just curated a show last week at the project space Boo2. Together, we gathered 11 artists. The idea was to bring our work with the people that have been part of this journey. We wanted to have a space to show the conversation going on through people's practice. A sort of celebration and re-empowerment after graduation and this covid time. It was a very beautiful moment. Regarding WOW, I moved to Lieven in May 2021, so exactly a year ago. I already had 3 friends that were part of the residency. In that sense, I was already familiar with the community, so when the opportunity came up I didn't hesitate for a sec. Since then, it has worked as a facilitator to deepen and make new connections with the other resident. And also a non-negligible point, it has allowed me to stay and to project myself into the idea of settling in the Netherlands. Without this opportunity, because of housing and registration, I might have had to go back to France.
-WHAT KIND OF ALTERNATIVE MODELS OF NETWORKING DID YOU OBSERVE IN THE ARTISTIC SETTINGS DURING PANDEMIC?
The pandemic has highlighted heavily the need and the importance of being part of a community. I have always been in social groups with who we worked, either in parallel or either together. After the first lockdown and, time to reflect, with artists I had met in Amsterdam and others with who I had previously worked, we decided to form a collective. It took the shape of a study group where everyone could reflect on their personal practice. In addition to that, we developed a collective practice under the identity of Ellen Muscle. We decided to experiment with what was for us a new leadership method. Only meeting online, we paired ourselves in randomly chosen duos, each month a duo would take the lead of the collective. This allowed for a healthy balance between personal and collective practice, as well as making sure that duty and power of the decision-making process would circulate within the group. It was super interesting to see how each duo was developing different leadership methods. Together we were researching the question of the avatar and storytelling within an artistic practice. After this research time, we undertake to write a scenario of the speculative world. In this world, the muscle and the bodybuilding practice was only related to people identifying themselves as women. From that, we created a set of pieces that worked together as an immersive installation. Each of us was embodying through our practice a character of the story. For example, I was myself the arm of a teenage girl going through hormonal changes. So, within the vocabulary of my practice, I made an object that could convey the feeling I was imagining. I ended up making a cast purple soft PU foam object. As one of us was based in Biquini Wax, an amazing artist-run space in Mexico City, we had the opportunity to gather all the productions together in one space. It was quite an interesting experience because most of us were in different countries, and some of us had never met in physical life, even after nearly a year of working together. So in the end, our gesture carried by our production got to be gathered before our physical bodies did.
-PLEASE NAME FIVE ESSENTIAL ASPECTS NECESSARY FOR YOU TO KEEP YOUR PRACTICE SUSTAINABLE?
Well, money is always a thing, but lucky enough I still have a lot of energy and manage to acquire a few production skills over the years, so I manage to find ways to keep it rolling. But in addition to that, for me, it is really about establishing time for continuous academic research and material experimentation. Those 2 things are definitely the base and the motor for the rest, without them there is no movement. So to do that, having a steady and functional working studio is a must. Some people can work wherever, I really can't. I need to be surrounded by my objects and tools. Both of them work as gesture memory with who I am in dialogue. I see my studio as an external memory, like an extension of my body's gesture. You cannot always carry everything with you, you need to decide what you want to be part of you at a specific moment, meaning that some things sometimes need to be put aside but are reachable again in the future. Another important part of my practice is to have collaborative projects. In parallel to my personal project, there is always a collective project in the air. Having to create a common ground with the other, obliges you to communicate as clearly as possible your process and how you can contribute. So far, I have never regretted any collective project. In addition, creating a lot of opportunities for beautiful and generous moments. it has allowed me to open up my perspective and understanding of my own practice and the one of others.
-WHAT IS YOUR STRATEGY TO RECHARGE?
Letting yourself be crossed by a poetic stream, friends, climbing, and when I managed a sauna! Every year I try to take 2 to 3 weeks completely for myself where I go and do what I want to do with who I want to, this also included myself alone. Last year, after a road trip with friends in Italy, I took some time to go to Rome. I really wanted to wander in the city and go to encounter Italian renaissance sculptures. As I was more familiar with renaissance or even more with the classic French sculpture, I really wanted to go explore those surfaces and see what was up with them. A few months later, passing by Paris, I decided to go back and spend a day at the Louvre. This allowed me to observe the difference in what was being shown. When some are reenacting images, some others appear as the witness of a long conversation between the material and the gestures. In 2 weeks, I will be going to Greece to take some time off and to meet the elderly stones. Even tho I have never worked with it or marble myself, I am always very much fascinated by it.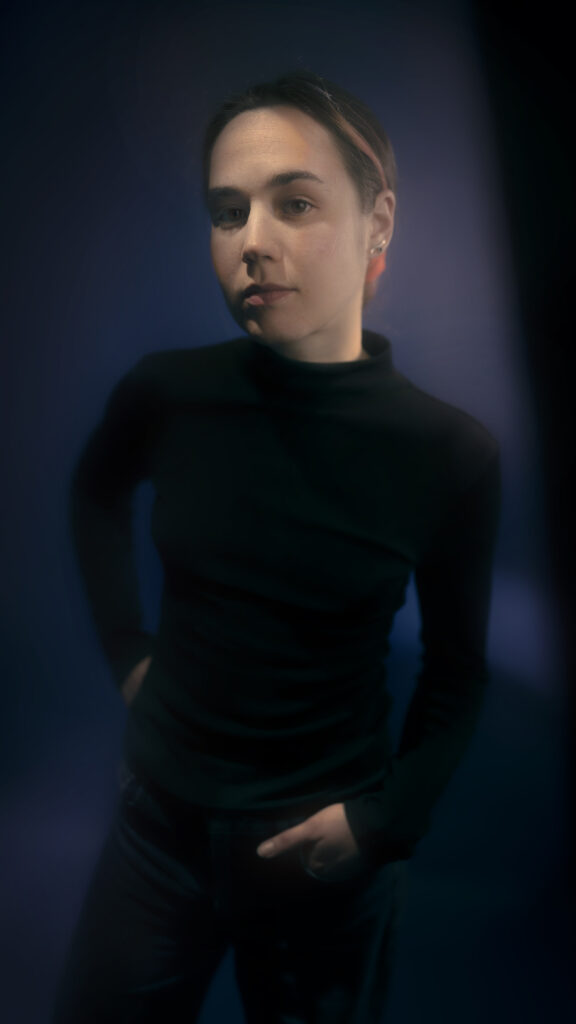 -IF YOU WOULD BE REINCARNATED AS SOME OTHER PLANT OR ANIMAL WHAT WOULD IT BE?
Eumm, tricky one! An octopus! If coral still exists, I will be able to chill and wander, looking at some beautiful shapes, colors, and patterns, seeing a wide range of life living around them. When I don't want to be disturbed or eaten then I will merge myself into one, and then continue my journey, caressing thousands of grains of sand and changing forms in relation to the water movement around me.
Photos by Roman Ermolaev
by WOW