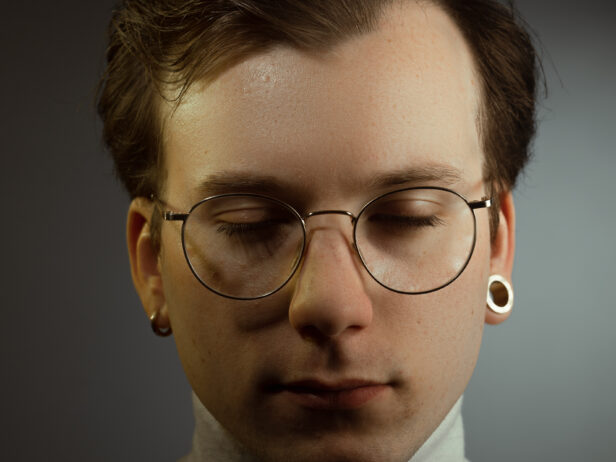 DOMEN CIZEJ
Domen Cizej (b. 1996, Slovenia) is a percussionist and composer based in Amsterdam. Having concluded his masters studies in jazz drums at Conservatorium van Amsterdam, he continues his musical development in programs of .abeceda Institute. In July 2023, Domen is releasing his debut five-album box set alongside his residency at Ljubljana Jazz Festival.
-What does your current artistic practice look like?
There are a few main orientations that I am taking within my ongoing artistic practices, that of continuous, ever-expanding studies in drums and composition, and artistic development in a broader sense. Mostly it is a combination of practices strongly relating to the jazz tradition, along with practices that aim at structural and conceptual innovation. Through these practices, I aim at developing a strong skill set, the ability to teach myself, and developing as well as nurturing my own artistic vision. Currently, I am in the final stages of production of a music portfolio which is the result of almost a year of preparation and charts my very first steps as a bandleader. At this moment my artistic practice is understanding the creative experiences and the lessons learned from this process to design my future practices. This informs my everyday practice on drums, the development of new compositions, and shows me new possibilities of playing with my ensembles.
-What is the message you wish to share through your music?
My goal is for my music to be experienced by my listeners purely on a sonic level, rather than as an artificial ideological construct. Through my music, I aim to convey my identity and with it the experiences that have been imparted to me by my mentors and family. I strive to showcase the boundless potential for innovation within sound and its structure, and to express myself in the purest form possible. Ultimately, my aspiration is for my music to exude the beauty of pure sound.
-You are preparing for a release of a debut five-album box set, what is the reason or the concept behind it?
As my first work as a band leader, and my first self-directed project as an entrepreneur, I wanted to use this opportunity to draw my artistic vision as broadly as possible. I am presenting my vision in five recordings with five different ensembles and instrument setups. I imagined doing so would manufacture a number of strong starting points to continue developing with each of the ensembles. Additionally, showcasing such a diverse range of works would appeal to a broad audience and suit various listening occasions, making it feasible to perform the music in all sorts of venues.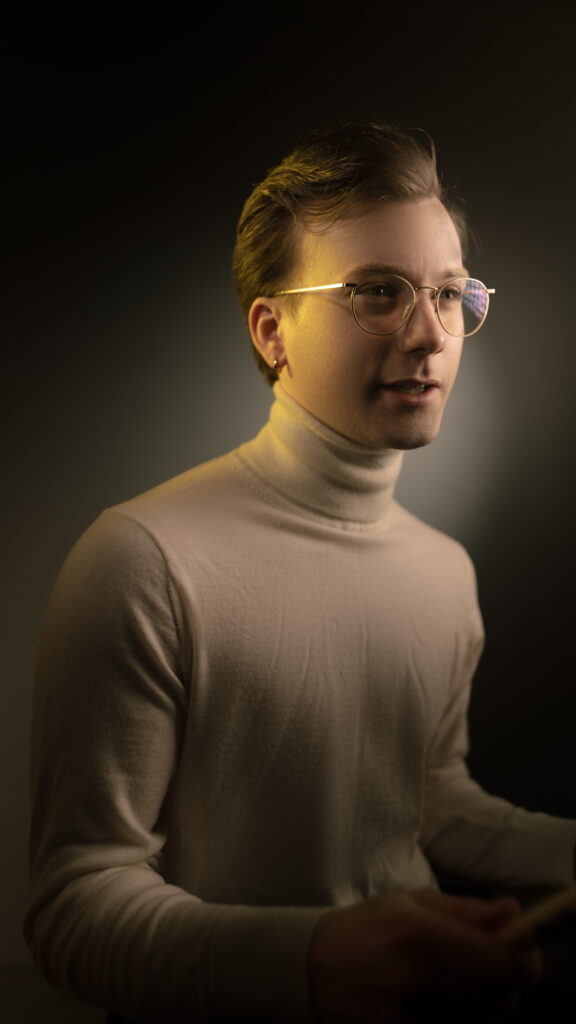 -Can you speak about how the preparation and the process of a five-album release differ from a standard one-album process?
The process of doing a set of recordings as opposed to a single one, especially when each of them share a similar intent and are created in the same space, differs in a number of aspects. Mostly it is a matter of the intensity of experience the process brings to you as a creator, the extent of the creative outcome and the level and scope of handling the organisation.
In my experience the biggest differentiations I could account for is firstly, having the opportunity to become comfortable and familiar with the creating space – in this case a recording studio. As we're working with sound, the opportunity of the artist getting familiar with the sound of instruments in that particular space and further, with the sound of the space itself, is something that rarely happens in a single recording day, or at least it is a challenge to perceive it on a sufficient level of intimacy. Then there's the substance part within music that has in my case kept shaping and showing to me clearer with each recording session. Being in a continuous reflective state, hearing the creative outcome over and over in immense detail made me understand my rudimental, mechanical and structural propositions in my playing and in my general concept of music. The whole five-album process has taught me an incredible amount of substantial lessons and principles tied to my practices that would otherwise take much longer to obtain. For some I am sure I would never even have come to learn them at all.
–Why have you chosen the title Introducing Domen Cizej for the box set?
Firstly, Introducing Domen Cizej is an accurate representation of the purpose and artistic status of the work. It is a collection of works that introduces my musical vision to the world and at the same time introduces me to myself as a percussionist, leader, creator, and businessman. Essentially, the title is crucial to understanding the work's concept and scope, as it embodies both the artistic and personal aspects of my vision. Secondly, the box set is a part of the series of .abeceda Institute in collaboration with Clean Feed Records and Jazz Festival Ljubljana titled 'Introducing…' which started in 2022 with my colleague's box set 'Introducing Miha Gantar'.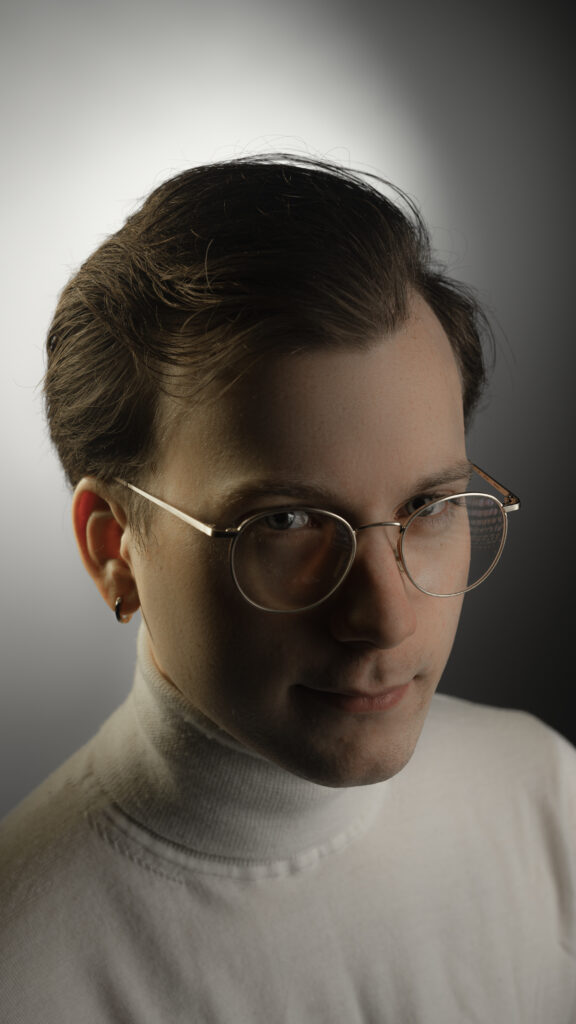 –Could you briefly take us through the box set, what does it include?
It is a set of five CDs, each featuring a different ensemble formation performing my musical vision. It opens with an eight-piece percussion ensemble followed by a piano trio Domen Cizej Koška Čias and a duo with a prepared piano. The fourth CD introduces my first discoveries in solo drumming with added vocalisation and as fifth I present a second piano trio that concludes the box set with an album of four lyrical pieces, aptly named Poetry.
–You will present the box set for the first time at a residency at Ljubljana Jazz Festival. What is your aim for the residency? What will the residency look like?
The upcoming residency holds great significance to me. It provides me with an opportunity to present my works in front of the people who nurtured my passion for music. The festival will take place in the same venue where I gave my earliest performances and where I first fell in love with music. During the residency, I will perform three concerts, including performances in solo, duo, trio and with a percussion ensemble. The main goal of the residency is to showcase my work to the audience in its purest and most honest form. As with all my other performances, this residency is also a celebration of life.
-What is your take on Amsterdam art scene? Did WOW Amsterdam help you to facilitate new connections?
In the past few years living here, Amsterdam proved as a rich, diverse, and vibrant environment to live and work in. The city offers space and opportunities for expression to artists of all disciplines. Artistic practices and collaborations are easily available in spaces such as WOW, multiple organisations at NDSM district, and the Ceuvel, to name a few. One of the ways WOW is helping me facilitate new connections is by providing me with a space in which I rehearse my ensembles and meet new musicians on sessions.
-Please name five essential aspects necessary for you to keep your practice sustainable. 
Essentially it comes down to the capacity to constantly develop own practices by charting unknown territories within them. In my case in performance and composition. As a performer it is important to perform for receptive audiences, being involved in humanity, continuously reflecting on and advancing your positions, and sharing your work with others in the field. I believe that is a great source of one's vitality.
-What is your strategy to recharge?
Spending time with my family and getting in touch with nature.
-If you would be reincarnated as some other plant or animal what would it be?
Kosovir on a flying spoon.
-On 29th of March you will be performing in NOAH Lieven, what do we need to prepare for?
We will be performing in trio with a trumpet and a double bass featuring a carefully selected set of jazz standards repertoire. The performance of this sort works with lively rhythms and elements of tension and release, giving the music an uplifting sensation. The whole experience will be exciting, to the point that someone either on the bandstand or within the audience might utter a shout or a cheer in the middle of the performance. That should by no means be suppressed. We should all come to let it out!
Photos by Roman Ermolaev

by WOW