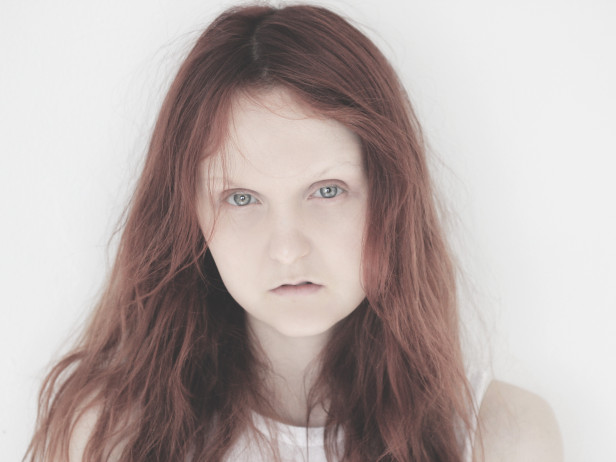 Denise van Gent
Meet fashion designer Denise van Gent. She was one of the young fashion designers participating in the REFLECT exhibition at WOW which led to a collaboration with Aziz Bekkaoui.
by WOW Amsterdam
Where and when did you graduate and what are you doing since then?
Last summer (2014) I graduated from the Amsterdam Fashion Institute (AMFI), direction Fashion & Design. I permitted myself a year to figure out what I want. Meanwhile, I did an internship, some jobs, modelling and I am very busy with dancing (hip hop).
When and how did you get involved in WOW?
Just like that! I got the question if I wanted to participate in the exhibition curated by Aziz Bekkaoui and WOW. No idea where Aziz noticed my work before or when he got triggered to ask me but fun course. For me a big a surprise!
What outfit did you show in the exhibition at WOW?
I showed the outfit 'The kind of day you don't wanna get called inside for dinner' (see the first image); a girl wearing a big sweater, a skirt and slippers. This design is all about the desire to be a child. It is comfortable with proportions that are not right. A protest against growing up and getting big. The skirt, with its digital print, is a mix of cut-outs, photos and illustrations. In the front there are feet that want to emphasize smallness. The oversized hand knitted sweater is big enough to hide in and shelter from the outside world. Sweet, girly pastel colours, like the nostalgic wooden Swedish villa where Pippi Longstocking lives, contrast with the more graphic black and white of the dappled horse she rides. It stands for playfulness and naivety, and for a life of freedom without the obligations of society today. Individual fantasy, fun and inspiration dominate! (check also the short movie that captures the performance of the fashion designers and their models during the festive opening of the fashion exhibition 'REFLECT, Curated by… Aziz Bekkaoui' at WOW Amsterdam, 13 December 2014).
WOW is a platform for young talent but also for established talent. In the exhibition REFLECT this was very clear in the cooperation between Aziz Bekkaoui and 12 young talents that he selected for the exhibition. What do you think of these kind of platforms for young designers?
Cool! Because this is how newly-graduates get the chance to show their work. In this world it is useful to have a lot of contacts. It is a useful stepping-stone if you want to start your own business. It stimulates the idea that things are possible and it is not unattainable to start your own label. Ultimately that's the most fun, to determine everything yourself.
The collaboration with Aziz at WOW has resulted in him asking you to contribute to his latest collection. Tell us more!
That was the cherry on the cake! It started with a hand-knitted sweater from my graduation collection that was shown at the exhibition RELFECT at WOW. Aziz was missing something in his new collection, and noticed the sweater. So we started a collaboration. The rest is history! (See the pictures with the green sweater). There are so many design possibilities with knitting. I'd like to do more assignments like that.
Where are you currently working on and what can we expect from you next?
I'm preparing for London, in two weeks I will visit the open day at Central Saint Martins MA Fashion and will apply for admission. Even though I'm totally sure on my goals yet, it seems fantastic to me to have my own label. In addition I'm working on a design project in collaboration with a workshop in Arnhem, where we make a small collection with four graduate students. If there are is enough funding this collection will be shown at the fashion week in China.
Copyright all catwalk images by Peter Stigter. 
I think WOW as a platform is cool! Because this is how newly-graduates get the chance to show their work.