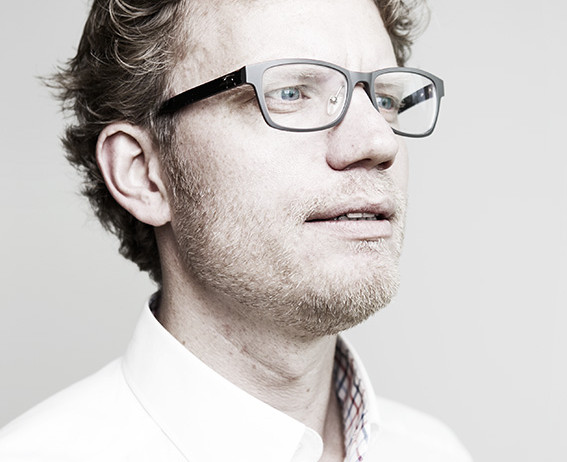 Arjan van Ruyven
Meet Arjan van Ruyven, the architect responsible for the transformation of the former polytechnical school into WOW.
by WOW Amsterdam
Can you tell us more about yourself and your work? 
MMX-architecten enjoys designing spatial strategies in the urban context. We hope our designs work as a frame that serves for interaction. Like decorating a Christmas tree, if you will. I'm personally fascinated by the vernacular, for example the work of Bern & Hilla Becher. They worked as collaborative duo best known for systematically photographing industrial buildings and structures. I think they were able to capture the true beauty of the vernacular.
Why are you involved in WOW?
We were asked to develop a vision and strategy on how to transform the former polytechnical school into a multifunctional building. The program included a hostel, numerous artist studios, and room for exhibitions. We were honored with the challenge to bring the building back to life. Michiel, partner in MMX, and I graduated from this school, that gives an extra spark to this.
What is your most important intervention in the building?
The modernist, or better: transparent building totally turned inward when it was used as an asylum center. A labyrinth of fire compartments was added and you lost any feeling of direction the moment you entered.
Much like a psychiatrist, we lay the building down and had in-depth sessions with it. The ground floor and restaurant are now transparent. You can look straight to the herb patio and inner courtyard. We brought daylight back to the upper floors, and organized the hallways in such a way that you can look from one side of the building to the other.
What interests you in being a part of WOW?
I think WOW will provide a new boost of energy in the neighborhood, and contribute to a positive atmosphere.
WOW opens this summer. What are you most looking forward to?
Walking through the building and feeling the new vibe. It will be turning on the lights of a Christmas tree – a real WOW effect!
See for more information on Arjan's work: www.mmx-architecten.nl
I think WOW will provide a new boost of energy in the neighborhood, and contribute to a positive atmosphere.