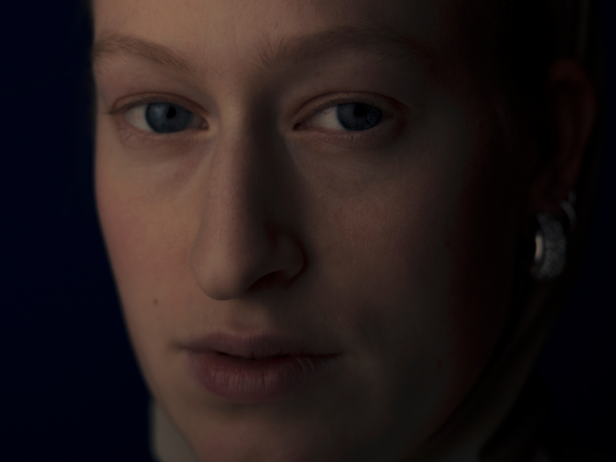 DUOLOGUE WITH CATOO KEMPERMAN
Catoo Kemperman graduated from the VAV department at Gerrit Rietveld Academy in 2017. Her last fine-art exhibition was a dialogue between two generations of artists, mother Milian van Stokkum and daughter Catoo. They each created a series of works building on weekly communications and reactions to the other's work. "It was really nice to recognize certain things but also to see certain differences: What do you react to? What do you actually see?" Her transition into fashion has been going on for a long time. She has always sewed her own clothes and sometimes on request too. This interest organically resulted in her lingerie brand catoo_____ (with the dashes).
---
"I am very happy to be working on catoo_____ and I hope it will grow. I have been making lingerie since March and have started to take that more seriously. I've had two photoshoots and started to sell a bit too. I've always been leaning towards fashion, but I didn't want to link it to my art practice: I wanted to learn new techniques, explore things I hadn't done yet. Now it's like: I really want to do that all the time, so why not take it seriously?"
So, there was that realization that fashion is what you would like to do the most.
"Yes, but I prefer to see it grow to a combination of my art practice and fashion. I would like that it is not only about making clothes – but that it also remains a bit more diffuse. I am working now on a 3D model in C4D, a program I use to make videos. The model wears the lingerie and moves around on screen."

What place does catoo_____ occupy in your life?
"It has taken a central departure point since March. I have been focussing a lot on my job as Maakplaats coach. It is a job at the OBA (Amsterdam Public Library) to teach children in an after-school program all kinds of new techniques. We work with the laser cutter, the 3d printer, electronics, etc. – it's very much focused on the creative process. But that was so new to me that it consumed all my energy. I wasn't doing a lot for myself outside of it. Now it is possible to combine the two again. I enjoy working with something that is also needed. You need to work with people, people want to wear it, so you after you make it, it will get a next life. I missed that a bit in my free work."
Did catoo_____ start during the lockdown?
"Yes, during the lockdown. How did that happen? I think it is the result of my search for a way to engage fashion in my practice and partly too because of the lockdown. I think in a way the amount of time we were forced to stay at home has been quite productive. Normally, I can get very distracted, doing many things at the same time. So, it was more like: You will continue with what you have made and concentrate all your energy on it. It was actually a moment for me to do what has been in my head for some time."
How did catoo_____ start?
"If you look at it as making clothes, I think that it actually started a very long time ago. I had been thinking about how I could turn making clothes into something that I could reproduce. Sometimes I find that if it is visible from the outside, it becomes a style or a statement. Underwear is more intimate. It's under your clothes, so it's much more accessible for everyone. Say, women of all ages, professions, styles, religion; Whether you like to wear something eccentric or more modest, covered or more naked. Nobody sees what is underneath. As a women's garment for women, it avoids some obstacles. I had been making lingerie before but used the wrong materials. Last March, I came across a shop in Nieuw-West that is focused specifically on underwear. Well, I guess since then it just started to grow in a continuous manner. I am expanding it because I like to do something that I can involve people in and I hope that I can collaborate more too."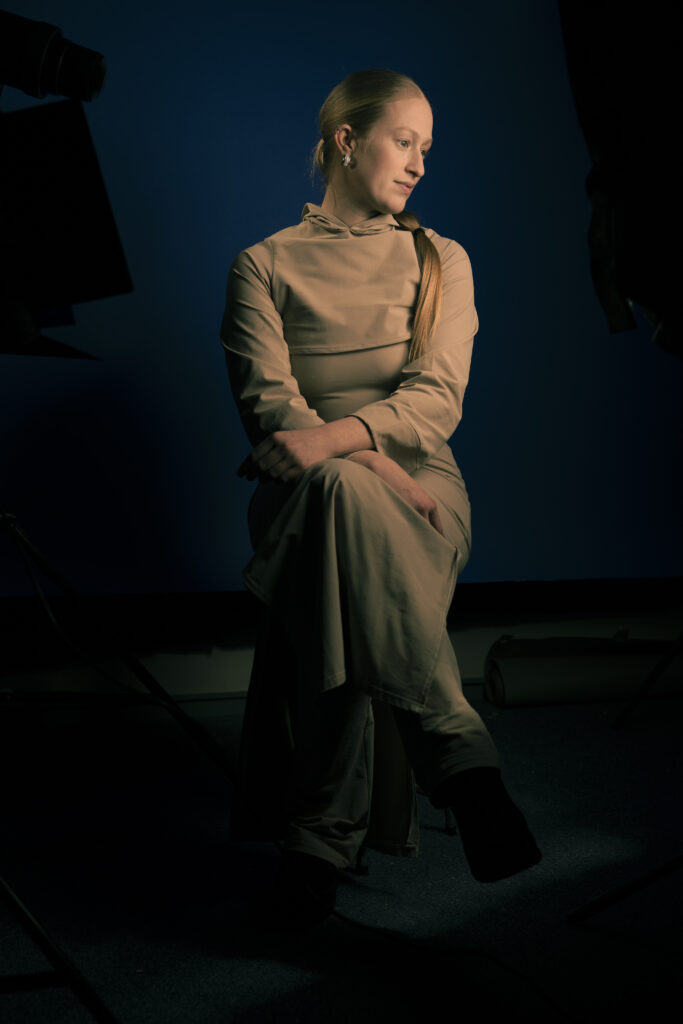 Does it only exist on Instagram for now?
"Yes, for now at least. But a website is on the way!"
What is your ideal situation?
"The ideal situation is actually contradictory, so it cannot be feasible anyway. I would like catoo_____ to have an intimate atmosphere but definitely grow to a proper selling brand. It should be a very inclusive brand, all sizes, and ages. And perhaps at some point, it will extend to outerwear too, loungewear etcetera. And should it really grow, I would like catoo to create employment for other women. I know (there are) plenty of women in Amsterdam that can sew very well but do this for home-purposes only. It would be ideal if the production stays local."
Have you thought about doing trunk shows? (A trunk show allows people to preview and/or purchase a designer's latest collection, which can be held anywhere from a retail location to a hotel room).
"Yes, that sounds like a lot of fun. I think it will also fit very well, and has an intimate and private atmosphere. That is important to me. That the women will be comfortable, and an event like this can be a moment to share womanhood. I also received feedback from women to whom I showed the pictures: 'I want to hold it. I will not order now because I would rather see and touch it first.' To be honest, I am like that myself. So, in that respect, it is also better to have an event in a physical form. This is unfortunately not possible now, due to COVID-19. But definitely something for the future."
The prizes are not included in the Instagram posts.
"I actually have to change that. They are €100, – each. (laughs) Yeah, this is the marketing side, which is not my strongest point. I wasn't so interested in it either, but I know now that it's quite necessary. I'm still learning what people want to know and need to see quickly. So yes, that should actually be there."
The pictures of catoo_____ are really cool: The absence of the male gaze in the photography and the diversity of the models.
"Thanks. For this shoot, I worked together with Lana Prins. She is a photographer, she graduated from Willem de Kooning. The female body and sexuality are her area of research, and lingerie fits that. I wanted to create portraits, like the first six pictures (on the bottom of the page). Raw but delicate. How do you portray a woman? I find that very important. I had a shoot last week with Elizaveta Federmesser. She also graduated from the Rietveld (VAV, 2018). She made 3D-scans of the models wearing the new collection. The same model will appear several times in the image. It actually started with the woman portrayed in baroque paintings. The woman is naked everywhere: here naked on a bench and then there naked on a bench again. Sexy and very sensual, but so much for the man, and not for herself. We have taken inspiration from those poses, but the idea is that you are inside with the model and not the outsider, painter, or photographer. So, it is a change of perspective. It's naked and sensual, but it's not supposed to be for someone else – it's for you. That is very important for catoo_____."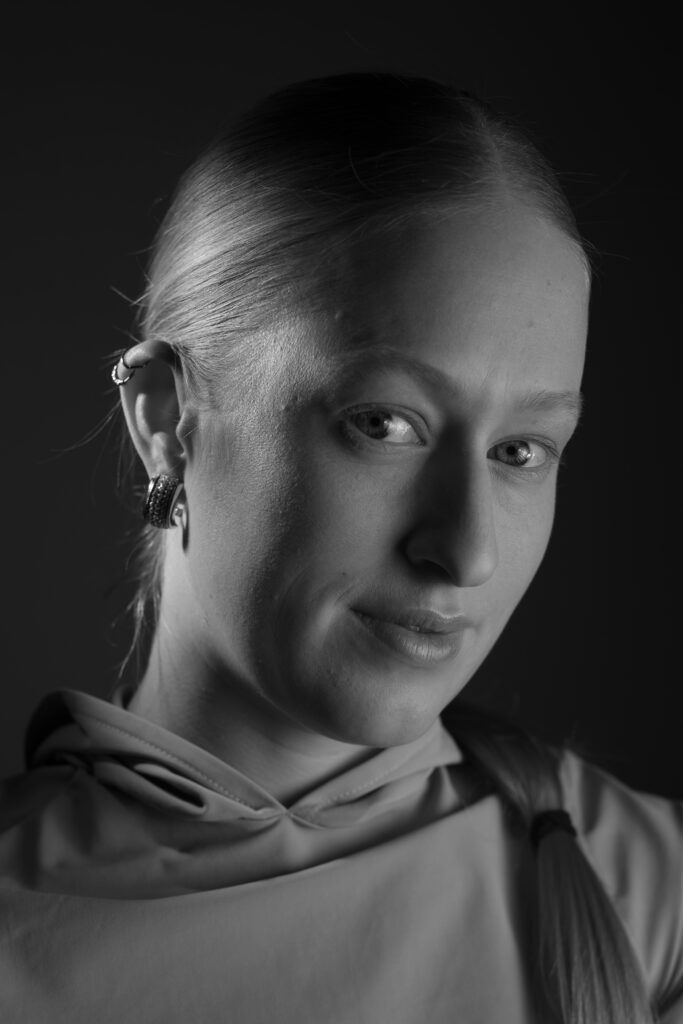 Did you make your outfit yourself? (She is wearing a long dress with a mock neck and bishop sleeves, and flared pants – both made from jersey fabric in a grey-toned pink.)
"Yes. I almost made everything in my closet. That's what I really enjoy doing the most."
You were also in Het Parool with your outfit.
"Oh yeah! Back then I was unsure how and if I should continue with fashion."
It would've been a good opportunity to talk about catoo_____.
"Exactly! It would have been nice to put it on the market then. Also, interesting to get those questions about fashion. And that quote they took out of it: 'Comfort is super important.' It is so funny that if someone has to get a quote out of it, it's that one. I sound silly, but I still agree that it's so important. This too (points to her clothes), it's beautiful, but it's also really comfortable. I guess it is this combination that is essential for the studio practice of catoo_____ too."
---
Visit Catoo Kemperman's website and catoo_____
Photography by Roman Ermolaev
Written by Nilsu Göçer