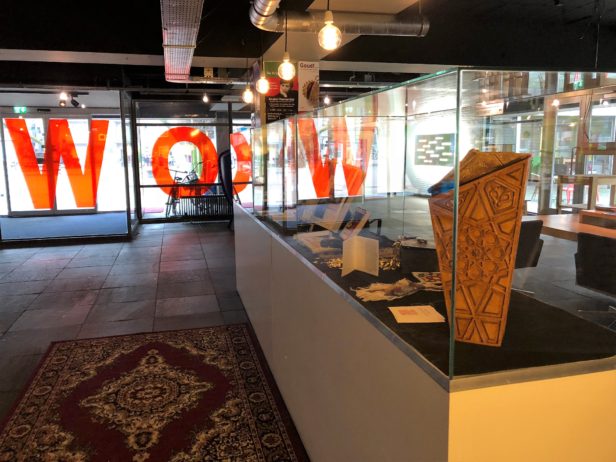 Karim in the vitrine
Fashion designer and former WOW Artist in Residence Karim Adduchi filled up our glass display case with items connected to his latest collection, 'She Has 99 Names'. The objects tell a story of thorough research and an eye for detail. The same can be said for the collection itself: see Vogue for the pictures from the launch of his new collection in early November.
Check what he's up to at his website.