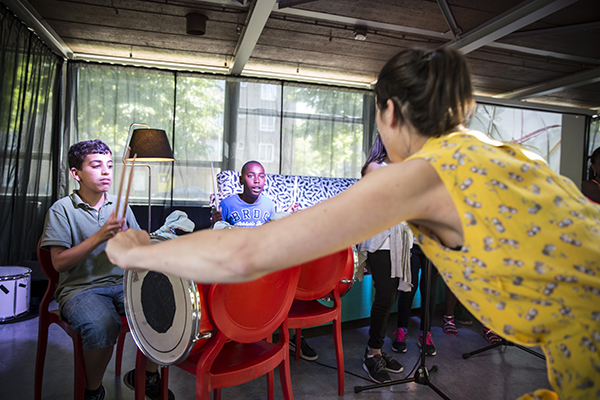 SOUNDLAB FOR KIDS starts AGAIN
WOW starts another workshop for neighbourhood kids with oboe virtuoso Marlies van Gangelen. In a series of workshops they get to know different instruments and discover what they are able to do musically. Marlies knows how to translate elaborate music theory into concrete, graspable ideas that allow the kids to explore a range of concepts in music through doing and having fun.
At the end of the course a performance is planned at Muziekgebouw aan het IJ.