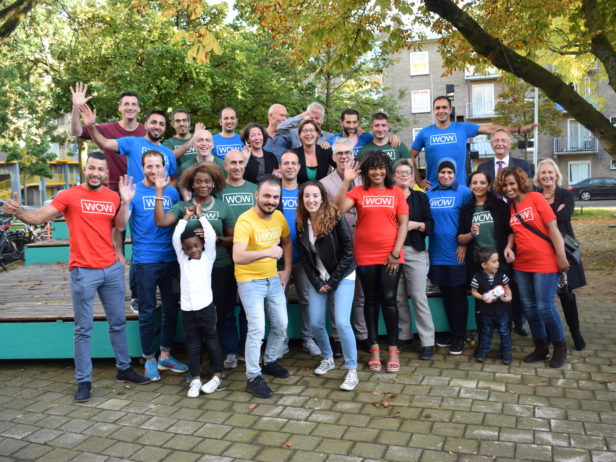 WOW LAUNCHES HORECATRAJECT!
On Friday 22 September WOW Amsterdam proudly kicked off the 'WOW Horecatraject' for status holders, together with its partners of the ROC Amsterdam and Municipality Amsterdam. The 21 WOW-trainees were introduced by proud teacher Paul Erdhuizen. The evening was happily celebrated with both speeches, food, drinks, artwork and musical intermezzos by soprano Claron McFadden.
The 21 status holders who will work with us in the building for six months… You'll be hearing from them!