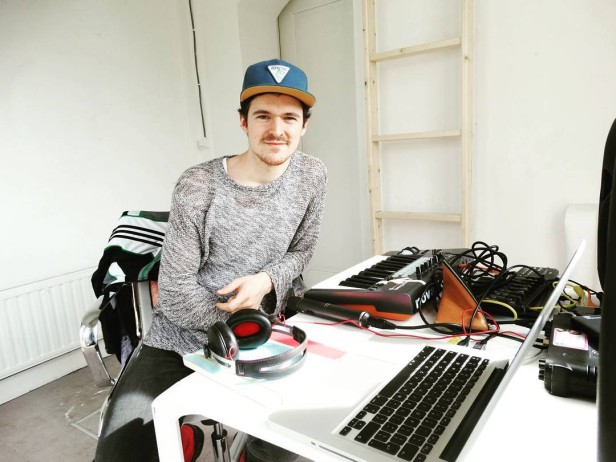 AIR news
Read the latest news on some of our Artists in Residence here.
Singer-songwriter Lucas Hamming was interviewed by Dutch newspaper Het Parool. This week he will release his second album: Luck is for Suckers.
Matthías Ingiberg Sigurðsson is locked in a tower at the Torenkamer of Vondel CS. He will be composing a song with clarinet and electronics. Dutch classical NPO Radio 4 will be following his process. Curious? Tune in Friday night at 10:30pm.
Tonight Niels Kuiters will perform in the play The Unpleasant Suprise by Davy Pieters. No time tonight? No worries! The Unpleasant Suprise runs till 26 March.
"Events in the lives of people usually unknown to us. We know that what we see has really happened. Yet we are allowed to watch and look away."
Last Thursday CentroCentro Cibeles in Madrid opened the exhibition Immortal by Geray Mena. No better reason to visit Madrid! Exhibition runs until 14 May.
"Immortal is a series which explores through the photographic medium the inherent need of human beings to achieve perpetuity."
Sophie Hardeman, who was invited to show her new spring/summer 2017 collection "Where the Grass is Greener" at New York Fashion Week last month was interviewed by NRC Handelsblad.
On Friday 3 March we celebrated the opening of the exhibition "Transference between Neighbours", a much-anticipated show with works by Artists in Residence Xavier Robles de Medina and Clement Clara, who inspired each other as neighbours at WOW. Florence Parot and Dan Dickhof spoke. 
Klara Ravat, who with her latest work is exploring the smell of a city, not only through scents but also with film, was interviewed by Amsterdams Fonds voor de Kunst.