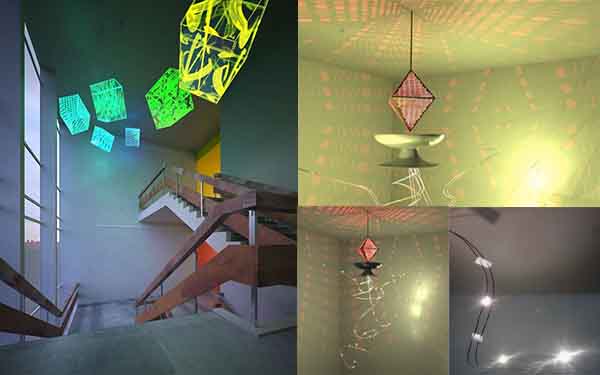 Lighten-up!
Last month WOW launched an open call for young designers to come up with plans for a new light art work in the upper level of the Vertical Gallery of WOW.
WOW got overwhelmed by some beautiful designs and has chosen 5 designers to work out their plans. Out of these WOW has selected 2 winning designs by…
1. Agnieszka Dziewit
The design by Agnieszka will be realised in January in the Vertical Gallery. Her concept for can best be explained as a tribute to pop art in lighting. Engraved plexiglass cubes of 60x60x60cm will be suspended from the ceiling in the shape of a 3d letter "S", illuminated by RGB LED lines. Each cube displays a pattern related to the comic-book trend in Pop-Art of the 1960s.
2. Bob Vos
The light artwork "The Beehive" reacts the spirit of WOW. A temporary home for young art professionals, urban explorers and much more. With a focus on the vibrant character of WOW this light art work is like a totem. The small lights resemble the people passing through, they travel from distant places, like bees they y into their hive, where they can stay and feel at home, but also work and adding to the legacy, to the spirit, with its ever changing colors the hive shines out to the world with all the diversity which it accumulates it embodies the soul of the creative explorer.
How could we not love this design! The light object by Bob Vos will be reslised in January and hung above the stairwell between ground floor and first level of WOW.
The project is supported by lighting design experts Rogier van der Heide and Dick Vonk and Zumtobel lighting.