Scroll naar beneden voor Nederlands. Zie ook de speciale Facebook-pagina van het project.
'Guess Who's Coming to Dinner Too?' is a community art project by visual artist and activist Patricia Kaersenhout, in cooperation with the Amsterdams Grafisch Atelier (AGA LAB), Het GildeLab and WOW Amsterdam.
With this project, Kaersenhout (1966) delivers an artistic critique of Judy Chicago's 'The Dinner Party' (1979), which celebrates strong women but denies women of colour their sexuality. Inspired by this work, Kaersenhout builds an installation consisting of a large triangular dining table, full of symbolism, where 36 Black women, 'heroines of resistance', are honoured.
The table is unveiled in a performance during the opening on Thursday 29 June. 36 men will sit at the table wearing robes specially designed for the exhibition, the lining of the garments printed with images and texts about heroines from non-Western cultures who resisted their oppressors and advocated equal rights. Their stories are borne literally and figuratively by the men.
Community Art Project
'Guess Who's Coming to Dinner Too?' is firmly rooted in Amsterdam West through a unique, intensive collaboration between three cultural institutions in the neighbourhood: AGA LAB, GildeLab and WOW Amsterdam (all run by women!).
The project has come about thanks to working closely with mainly non-Western women from WOW's immediate surroundings. Kaersenhout spoke with them and heard stories about their heroines and role models. The stories about their means of resistance form the decorations for the tablecloth and napkins, which the women themselves embroidered. Moreover, Het GildeLab's trainee seamstresses, who are part of a work-study programme, sewed the robes. Finally, women at AGA LAB printed the tablecloth with graphic patterns showing each heroine's strength.
Dinners, lectures and talks
Together with the exhibition, a handout and an audio tour are available with the biographies of the 36 heroines. The tour is recorded by Patricia Kaersenhout. During its running time, 'Guess Who's Coming to Dinner Too?' is activated by dinners, talks and lectures about the themes in the work.
Partners
This project was made possible thanks to the financial support of Mondriaan Fonds, Gemeente Amsterdam, Stadsdeel Amsterdam West en Amsterdams Fonds voor de Kunst.
—————————————————————————————————————————-
'Guess Who's Coming to Dinner Too?' is een community art project van visueel kunstenaar en cultureel activist Patricia Kaersenhout, in samenwerking met het Amsterdams Grafisch Atelier (AGA LAB), Het GildeLab en WOW Amsterdam.
Kaersenhout (1966) levert met dit project een artistieke kritiek op het werk 'The Dinner Party' (1979) van feministisch beeldend kunstenaar Judy Chicago, waarin sterke vrouwen worden gevierd maar waarin niet-blanke vrouwen hun seksualiteit wordt ontzegd. Geïnspireerd op dit werk toont Kaersenhout een installatie bestaand uit een grote, gedekte eettafel in een driehoeksvorm, vol van symboliek, waaraan 36 Zwarte vrouwen, 'heldinnen van verzet', worden geëerd.
De eettafel wordt bij de opening op donderdag 29 juni onthuld middels een performance waarbij 36 mannen aan tafel gaan, in speciaal voor deze expositie ontworpen gewaden. Op de voering van de gewaden zijn afbeeldingen en teksten geprint over heldinnen uit niet-Westerse culturen die zich hebben durven verzetten tegen onderdrukkers en opkomen voor gelijke rechten. De verhalen van de heldinnen zullen bij de performance letterlijk en figuurlijk door mannen gedragen worden.
Community Art project
'Guess Who's Coming to Dinner Too?' is goed geworteld in Amsterdam West en krijgt gestalte dankzij een unieke, intensieve samenwerking tussen drie culturele instellingen in de buurt: AGA LAB, Het GildeLab en WOW Amsterdam (alle gerund door vrouwen!).
Bij de totstandkoming van het project is zeer intensief samengewerkt met veelal niet-Westerse vrouwen uit de directe omgeving van WOW. Zo is Kaersenhout letterlijk op zoek gegaan naar heldinnen en rolmodellen van vrouwen uit de buurt en heeft zij gesprekken gevoerd over deze heldinnen en hun manieren van verzet. Deze verhalen zijn door de vrouwen zelf - al bordurend - verwerkt in de tafellopers en de servetten die op de tafel komen te liggen. Daarnaast heeft een groep vrouwen die bij Het GildeLab in een leer-werktraject worden opgeleid tot professionele naaisters, de gewaden genaaid. Bij AGA LAB hebben vrouwen de stof van de tafellopers bedrukt met grafische patronen, waarin de kracht van iedere vrouw is verwerkt. Luister hier het interview met Patricia Kaersenhout bij VPRO Radio in het programma Nooit Meer Slapen. 
Diners, lezingen en gesprekken
Bij de expositie zullen een handout en een audiotour beschikbaar zijn met de biografieën van alle 36 heldinnen. De tour is ingesproken door Patricia Kaersenhout. De installatie wordt gedurende de tentoonstelling op verscheidene manieren geactiveerd met diners, gesprekken en lezingen over de thematiek.
Partners
Dit project is mede mogelijk gemaakt dankzij de financiële steun van Mondriaan Fonds, Gemeente Amsterdam, Stadsdeel Amsterdam West en Amsterdams Fonds voor de Kunst.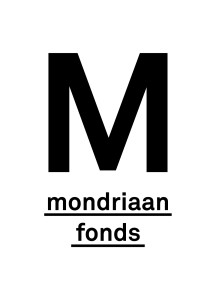 Portret: Marijn Scheeres voor de Volkskrant